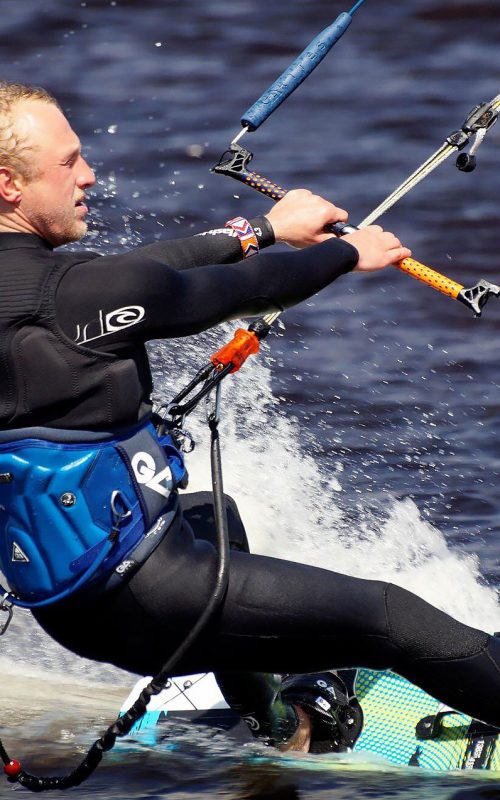 Kitesurfing on Achill Island
Achill Island is one of the best places in the world for kitesurfing as it boasts a blend of spots and conditions, from perfect flat water lakes to beaches with large waves. This means that there is a spot to suit all levels of rider and styles of riding. And the bonus is that it's almost always windy!
While Achill Island is still a hidden gem, it is slowly being recognised by world class riders for its potential as a watersports haven. Not only is it home to some truly epic conditions, it's just a short trip from most European cities.
Our BKSA qualified kitesurfing instructors tailor each lesson to your specific requirements – whether you're a complete novice or looking for advanced coaching. Our home spot on Keel Lake offers safe conditions for taking your first foray into kitesurfing as well as providing some great speed sailing or freestyle practice.
a watersports haven. just a short trip from most European cities.
A range of kites can save the day as the island experiences a wide range of wind speeds (often in one day) and Keel lake can provide some great speed sailing as well as offering a safe spot to practice before taking to the swells of Keel beach. Achill Island is the perfect spot for wind driven sports